Razer Armadillo 2 is a mouse cable management system. First of all it is fairly simple, large and heavy product which has one purpose, to manage your wired mouse cables. It has a nice rubberized surface to remain stable even if your mouse swipes are aggressive. This feature is called non slip rubber bottom, and the Razer claims that they are using pure rubber to ensure that this texture will provide good traction on any surface.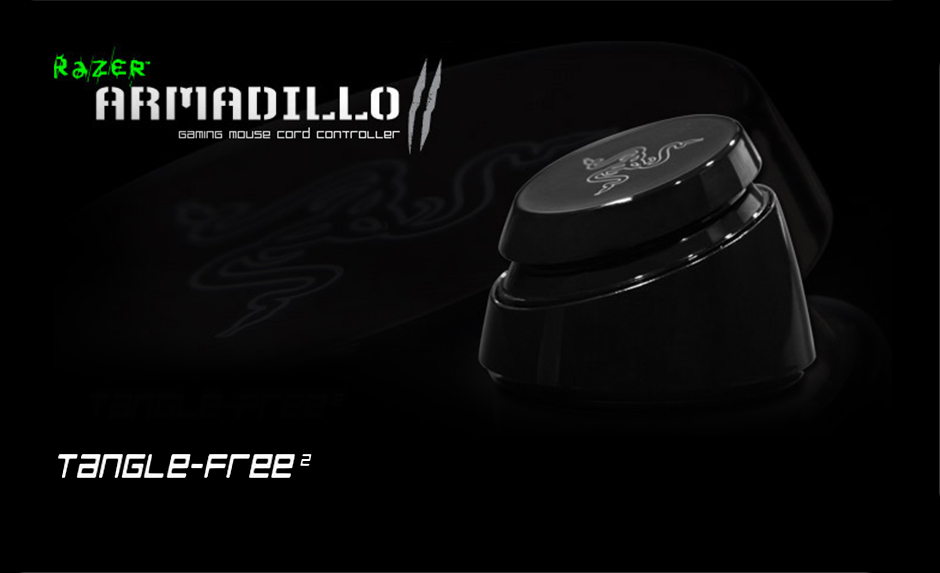 One thing that I liked most in this product is that there is only one clicking mechanism and this intelligent design allows really fast setup. You only have to press the Razer logo and slide your mouse cord into the gap and you are ready to go. At first I even thought that there was something missing or I could not understand how this thing really worked. Reason why I was confused is that I always expect something unique from Razer, this doesn't mean that Armadillo 2 is useless product, contrariwise this cable management system in really nice and it also looks amazing with my gaming setup.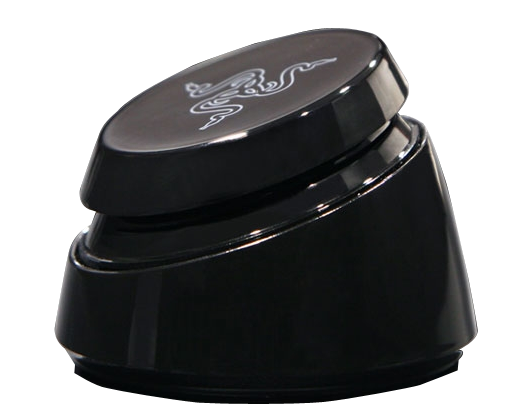 Now you don't have to worry about unexpected tangling in the heart of gameplay, moreover Armadillo 2 takes gaming experience to the next level, because mouse feels weightless like it should be and you sometime you think that instead of wired mouse you are using wireless. Honestly I don't think that it's worse $19.99 bucks, there are also some customers who complain about having problems with thicker cables. Personally I like Razer Armadillo 2, it helps to minimize desktop tension on my mouse and again eliminates any kind of drag caused by the mouse cord.
TECH SPECS
Compatible with any Razer mouse cord
High-gloss finish
Approximate Size : 59 mm / 2.32" (Length) x 59 mm / 2.32" (Width) x 45 mm / 1.77" (Height)
Approximate Weight : 151 g / 0.33 lbs
60 mm base diameter