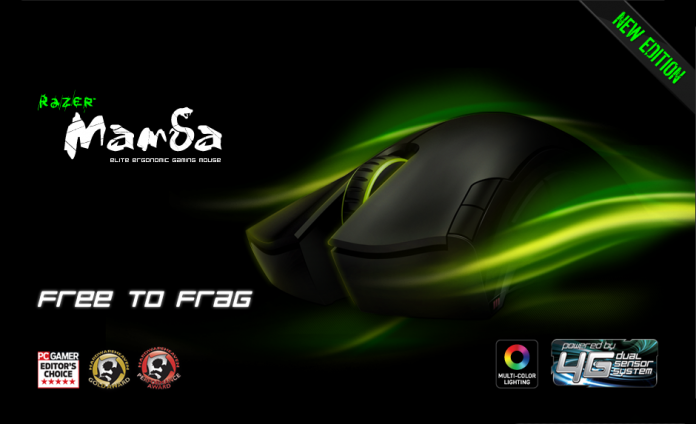 Razer mamba 4g is one of the most expensive gaming grade wireless mouse which you can buy on market today , it has many advantages but the main is that, it's a wireless so you have utter freedom of motion while playing a computer games. A can crisply say that Mamba is the ultimate solution for comfortable, versatile and fast gaming. It has all the fast action capabilities that the top gamers look for, plus more features that guarantee to make your gaming experience a satisfying one.
Overview
At a first glance Razer mamba seems to be quiet ergonomically designed and it also fits nicely on my medium size hand, there aren't as much buttons which you will find on other gaming mice, but still this one is the best in my personal opinion. First button which you will find is one the left side of the mouse, those are really well placed and for me it's very handy, all you have to do is to move your finger straight up and down. At the top of those two buttons we got another which could be used for changing your dpi settings for example: if are very sensitive gamer you can low down the dpi settings, but if you are a low sensitive gamer you go all the way down . The another thing that mouse going to have is normal left and right click mouse buttons and finally the click of mouse wheel button , here I want to make just a really quick note about positioning your finger while clicking the normal left and right buttons you can't actually click the buttons of the mouse quiet far back because of it's design, but as I think this wont get you any troubles.
At the button we got two sensors laser sensor and optical sensor , also wired disconnect switch and on/off button so when you are charging the mouse make sure it's turned off so it will charge fully.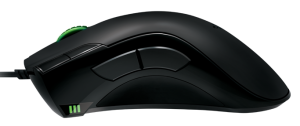 Technical Specification
. Gaming Grade Wireless Technology
.6400dpi 4g Dual Sensor System
.Dual mode wired / wireless functionality
.Multi-Color Lighting
. Up to 200 inches per second* / 50g acceleration
. Approximate Size : 115 mm/ 4.53" (Length) x 68 mm/ 2.68" (width) x 43mm / 1.69" (height)
. Approximate Weight: 136 g/ 0.30 ibs
. Battery Life: Approx 16 hrs (continuous gaming)