Logitech MX Performance is one of the best wireless mouse, it is ideal for office work as well as for gaming. Once you start using it, you will soon notice that Logitech has included all the latest innovations in this mouse, making it top level performance tool. Positives of performance MX mouse is how comfortable it is in the hand, I can use this mouse for hours without having any issues. Another big positive for me is its design, with black finishing and silver highlighting it makes perfect choice in terms of design. If we look at this mouse from price point, it's also one of the best options one the market. Today you can buy this mouse for $49.95, which is good for such a great wireless mouse. This mouse comes with tiny Logitech Unifying receiver, Logitech Options software installation CD (to install the Software, which allows you to customize the mouse), you also get Micro-USB charging cable and finally your case to keep things organized while traveling.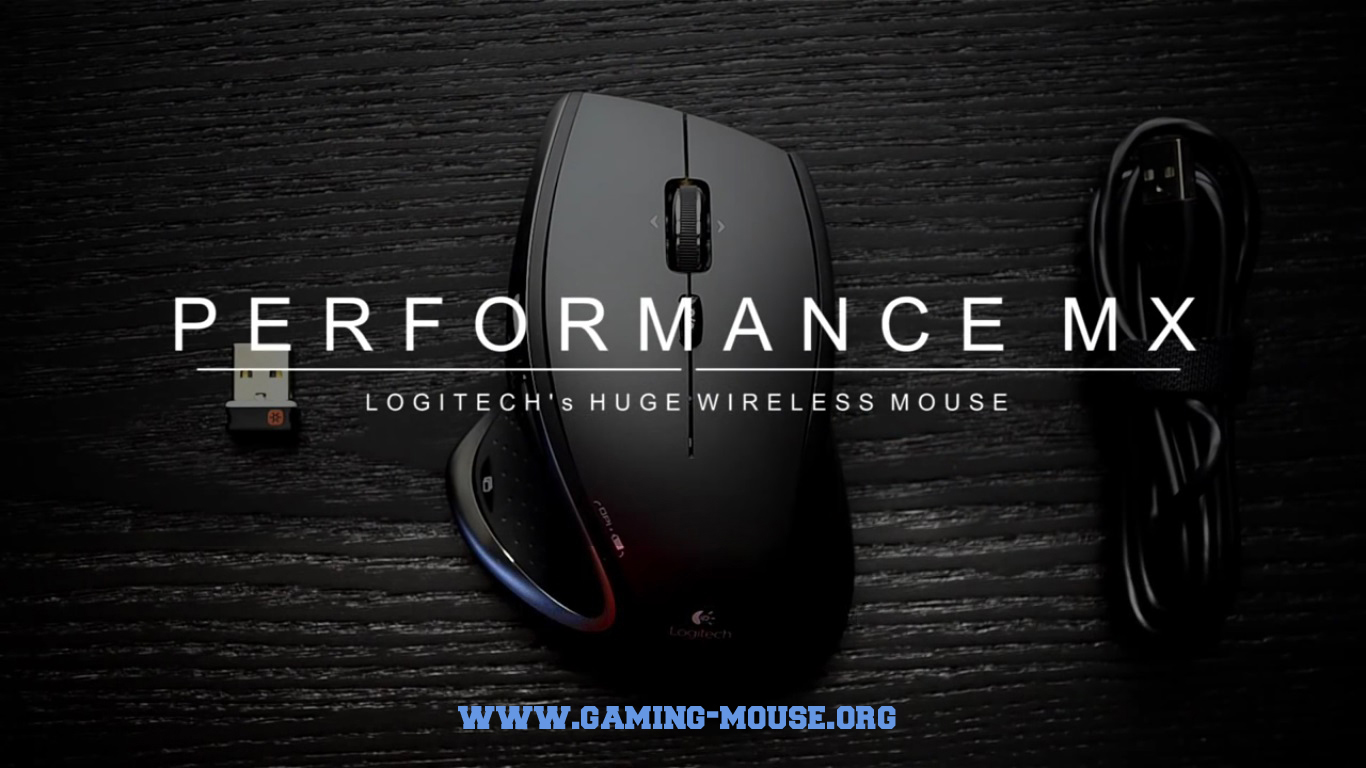 Logitech Unifying receiver is a tiny module, which allows you to connect up to 6 different Logitech devices throw this receiver. To extend the range of this receiver you also get 6 foot USB extender with a little mount, which sits on your desk. So you can connect one end into your Pc and anther end you can use for the receiver. At the bottom we got our Darkfield Laser Tracking sensor, which tracks on any surface even on glass or wood. This feature is a result of 5 years of intense product development and for the first time Logitech customers, will be able to track on clear glass table as well as on classic wood table. Tracking on glass is not just a major technology challenge, it is also something that matters to every customer, because 40% of computer users have glass tables at home and they are facing difficulties while using their mouse on such surface. Performance MX mouse comes with best features, a mouse has to offer. First it is rechargeable, if you are running low on charge, just plug your mouse into your computer with the micro-USB cable and you are ready to go. Now you can charge the mouse and continue working without any delays, you will always have the power to get the job done.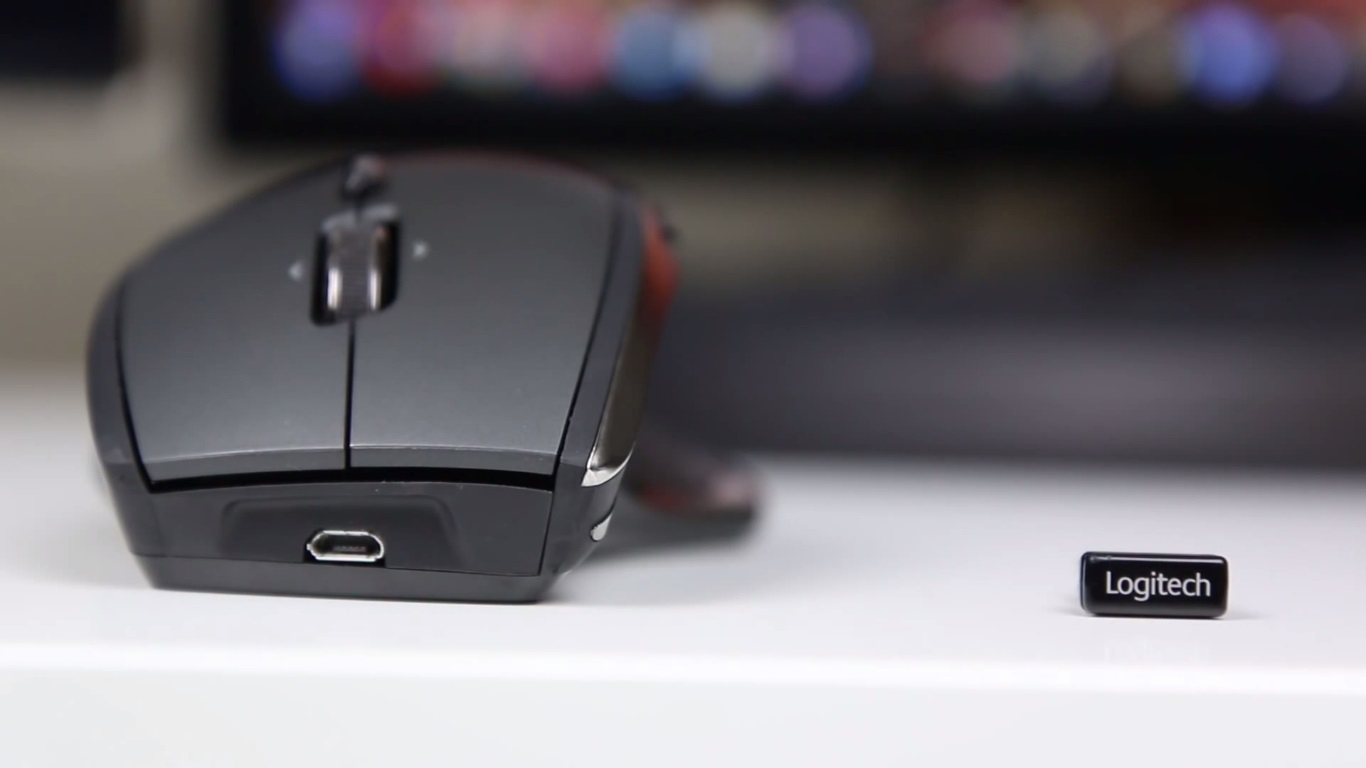 The scroll-wheel of this mouse can be set, in two different ways. One is for normal scrolling experience and second is for Hyper-Fast scrolling. This feature is great to fly through long documents and web pages, with a flick of the nearly frictionless scroll wheel. You can also shift to click-to-click mode for precise, navigation of lists, images and slides.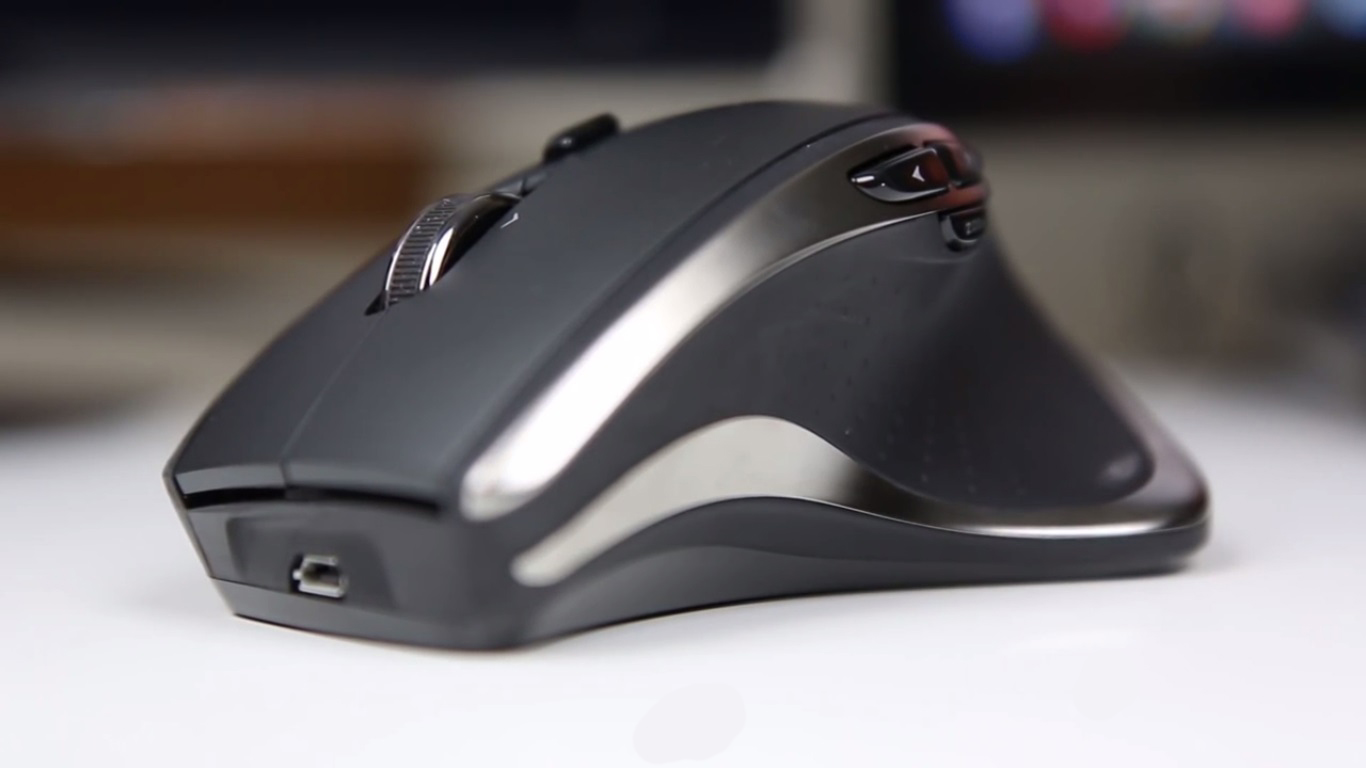 Logitech performance MX mouse also features four thumb buttons, they can be individually programmed in Logitech software, but generally they are used for web browsing. This four customizable thumb buttons help you do your work faster and easier than ever before. Move back and forth through web pages, zoom in and out, jump between apps or browser tabs. This buttons are also ideal for gaming, if you want to create unique profiles for different games. With Logitech performance MX you will always have an unfair advantage against your enemies.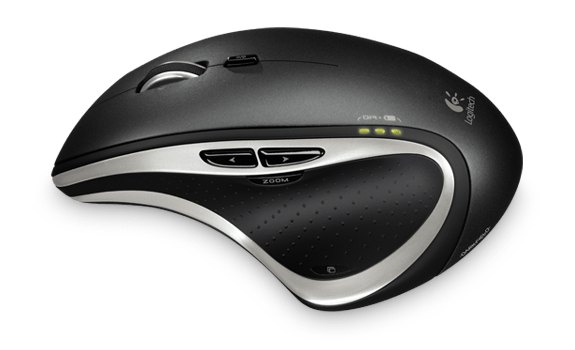 All in all, the Performance Mouse MX is a worthy successor to the MX Revolution, and would also serve well as a wireless gaming mouse. It is comfortable, works on any surfaces including glass table, comes with a unifying receiver – able to charge the mouse with USB while using it and last but not least MX supports your hand in a comfortable, natural position—hour after hour. Logitech Performance Mouse MX is a great product and I recommend it.