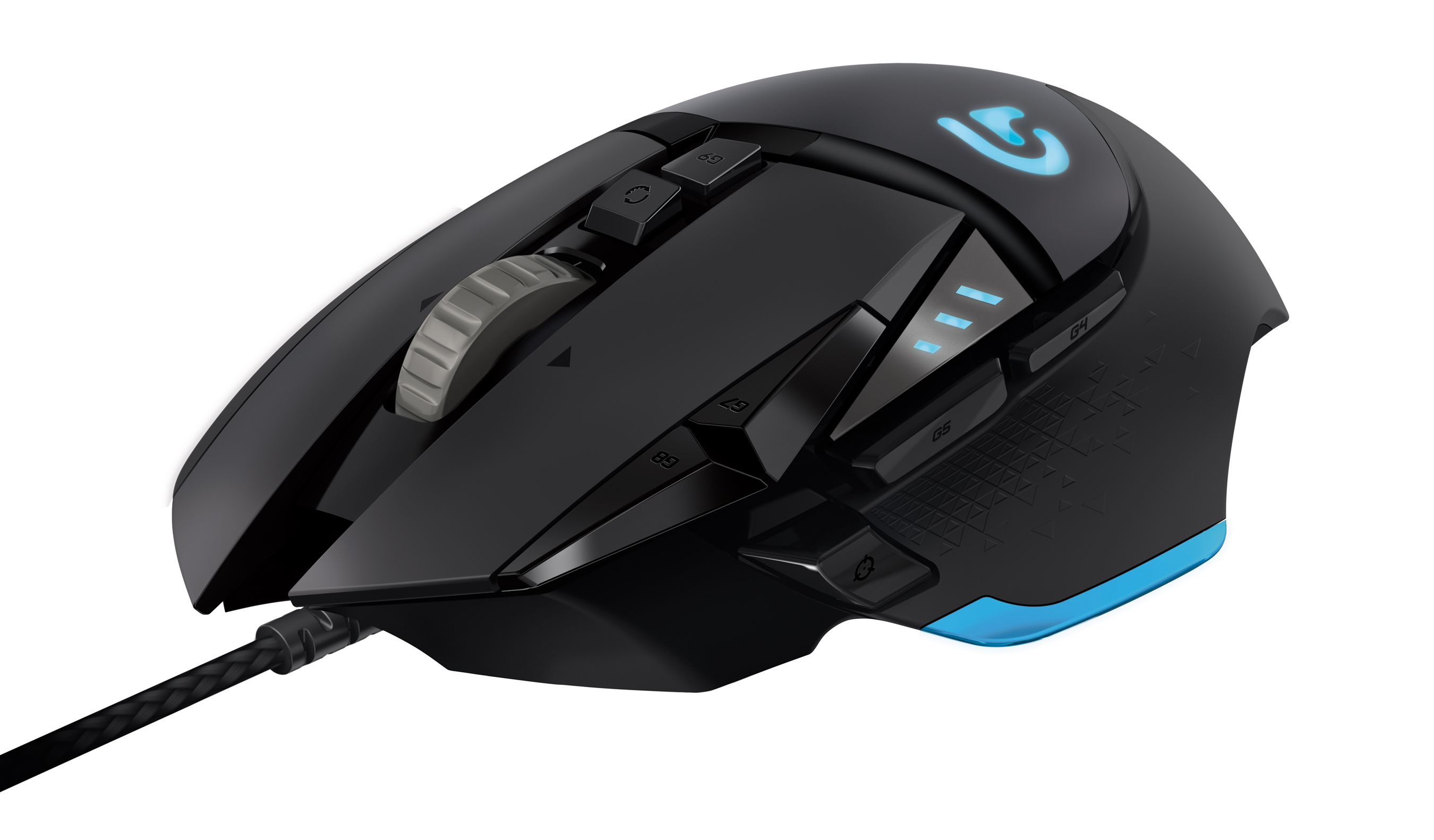 In the gamer community Logitech got serious respect for its peripherals, especially since they consolidated their gaming product with the G branding, but during the last few years Logitech was criticized to not spend lot of efforts on their new gaming mouse, but now with their brand new Logitech G502 Proteus Core they are changing the Gaming Mouse history. This is the new era in gaming industry and every part of this mouse makes me feel that, there are thing which you can't see but still those invisible features make huge difference in gaming.
The G502 Proteus Core lives up to that expectation, with the great combination performance and design. If you are familiar with Logitech you may have noticed that this mouse has its own unique name, for Logitech it's kind of news because last time when it gave some name to their mouse was trackman (mouse image). So will Logitech start to give names to all their new products or is Proteus core just that special. We will have to see, but now it's time to make expert review on this incredible Gaming Mouse.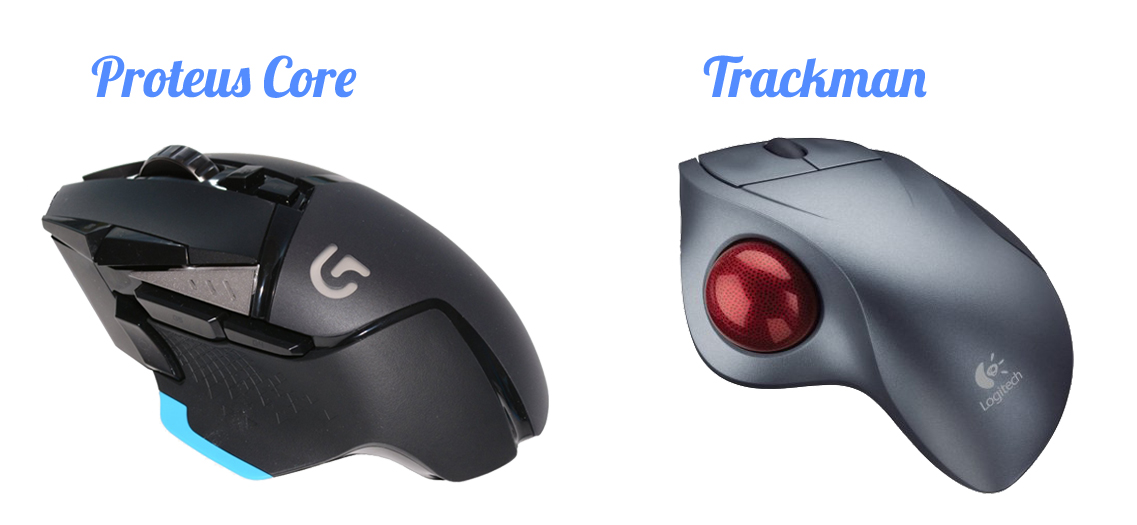 First the packaging is pretty straight forward you have mouse itself, tuning weight and weight case, and user documentation nothing special or fancy with the packaging just simple one. After so many years of loyalty to the classic Logitech performance mouse shape, I was worried that Logitech had gone too far and screwed things up. When I first saw G502 Proteus Core on the picture I was concerned about its ergonomics, but now when I used it, it is clear to me that they really have not changed much.  Yes, there might be new extended thumb rest, more programmable buttons, supper satisfying textured rubber to improve ergonomics but still it feels like old school Logitech Performance mouse.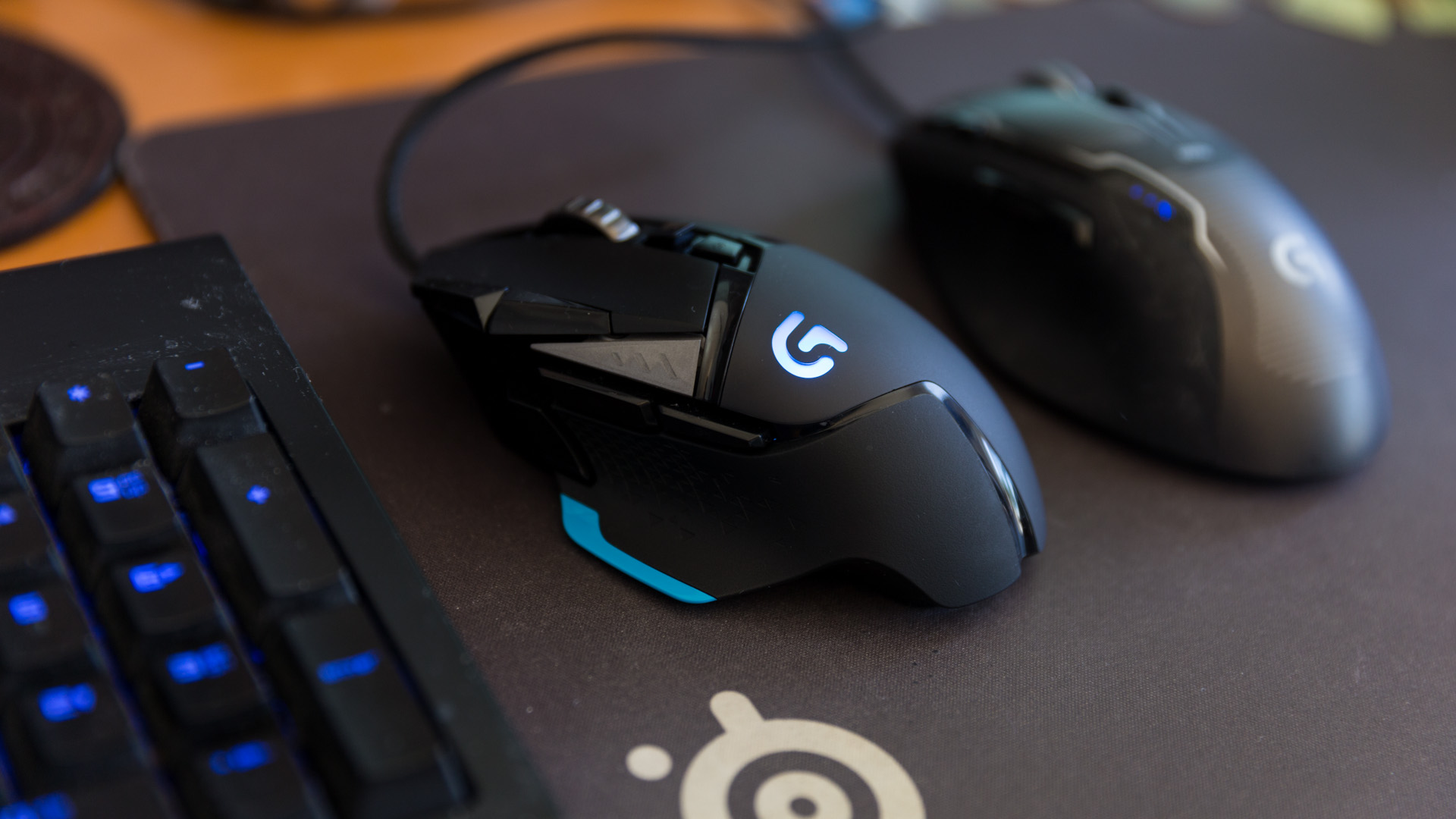 The new buttons have been very thoughtfully laid out. Unlike most Gaming mice, I am able to comfortably reach each of this buttons without taking off my hands from the mouse. The default mappings which of course you can change it in the software are: left, right and middle click, scroll-left and scroll-right from the mouse wheel tilt, profiles switching button behind the scroll when, DPI up and down buttons, forward and back and shift button.ONE thing that can't be reprogrammed at list right now is scroll-up and scroll-down something that gamers will definitely miss. But this actually not my biggest complaint about the scroll wheel, Logitech has vastly improved the implantation of their free spinning mode, but the backward step on the scroll wheel though is metallic finish combined with fairly heavy click that causes my finger to slip frequently when trying to scroll. If I end up keeping this mouse as my daily driver I will be looking something to cover it with to improve the situation .I don't like only the structure of the scroll wheel and it might be the only criticism I have, otherwise it has outstanding design.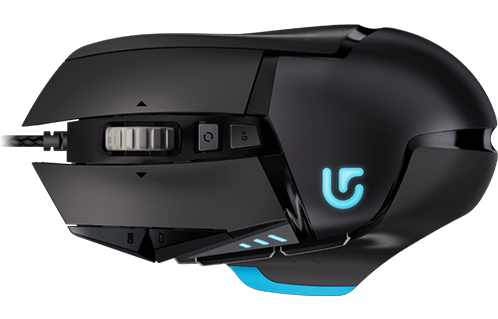 Now let's talk about the things I like most. Firstly, each of this buttons are tuned individually, ones which are intended to be clicked leaning on them are light and very easy to press, and ones that are intended to be pushed like normal buttons are heavier to click.  So there is no more risk that you will accidentally hit on of them. What a nice touch! To wrap up the ergonomics I will say this: like seemingly everyone else writing  reviews on amazon about this mouse say that they love G502's ergonomic and shape. Like everyone else I think that best way I can describe the g502 Proteus Core is to call it a worthy  successor to G9. The facts that it has more programmable button  and I can easy reach all of them is a huge bonus and I think only real complaint aside from that slippery  material on the scroll wheel is that, mouse itself is little bit heavy even without included weight system. Another thing I want to mention is the unusually thick and heavy cord, so in order to minimize the desktop tension on your mouse and again eliminate any kind of drag caused by the mouse cord use Razer Armadillo 2, which is a mouse cable management system.  Besides the fact that G502 feel heavier you can still balance it and add some extra weights, Proteus Core comes with five 3.6g weights and you can add some or all and arrange their position for a better mouse control.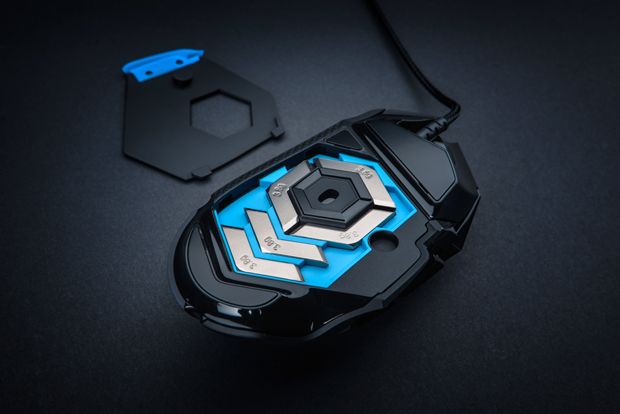 Now let talk about the performance, Logitech G502 Proteus Core has an edgy name to go with its ridiculous new 12,000 DPI sensor, which Logitech claims to be "the world's most powerful and accurate sensor" with zero acceleration, zero pixel rounding and zero smoothing. It's kind of technology that no other mouse on the market has.  Proteus Core helps you to be an unstoppable force with its super accurate in-game DPI shift button. You can simply shift through five DPI settings from headshot-precise 200 DPI targeting to lightning-fast 12,000 DPI.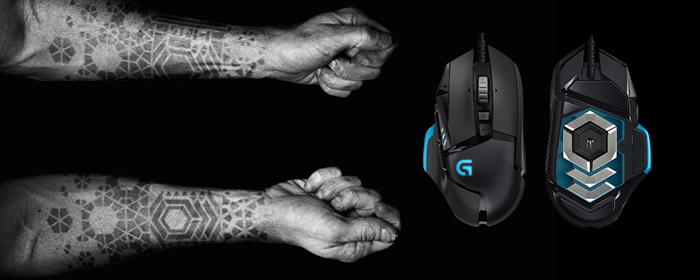 Logitech has also updated their macro creation interface and it is supper intuitive now. Basically click on the button, pick your desired configuration and save it on your computer or on your mouse. You can always switch between those things with one click. Logitech has also updated surface tuning feature, where you can place the mouse on the surface you intended to use, then push and hold the left mouse button. Second step is to move the mouse continuously around the surface in a figure 8 pattern, covering the area you normally use. Watch the speedometer while tuning, which will help you to keep normal speed, because moving it too fast or too slow is not recommended. When tuning is complete you can release the left mouse button meaning that you are tuned to win!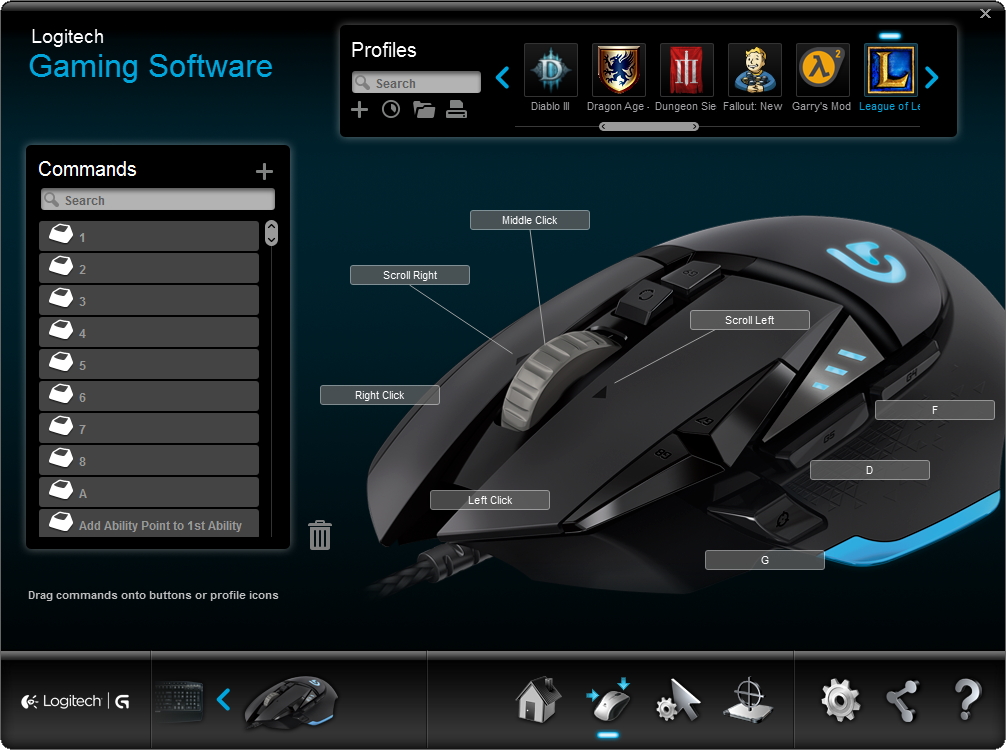 To sum up Logitech G502 Proteus Core is one of the best gaming mouse on the market today, but for USD 59.99 lack of customizable color lighting, slippery scroll wheel are things that I don't like. Beside those factors, G502 has most accurate sensor on the market, improved keyplate, rubber grips and magnetic weight system.  So if you are looking for new Gaming Mouse definitely go for Logitech G502 Proteus Core.
Pros:
Most accurate sensor
Magnetic weight-cavity door
Rubber grips
Improved keyplate design for better click feeling and performance
11 programmable buttons
In-game DPI shifting
Cons:
lack of customizable color lighting
Slippery scroll wheel
Slightly heavy without extra weights