If you want to turn your mobile phone or tablet into a set of wireless mouse and keyboard, best way to do that is to install Remote Mouse App on your device. What this app does, is that your phone becomes a wireless mouse and you can use the screen of your phone as a wireless Touchpad with Multi-Touch Gestures. This Remote Mouse App is a perfect combination of 3 most common remote control devices: Mouse, Keyboard and Touchpad. With smarter multi-touch gestures, all you need is to click and slide your finger on screen to activate features of this incredible App.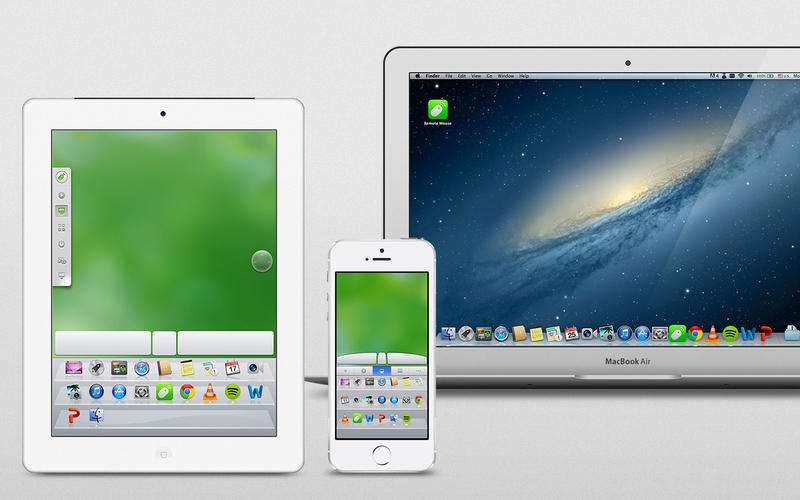 First of all, make sure that your mobile phone or tablet is connected to the same Wi-Fi as your Mac or Pc. Then open Remote Mouse App and click "START" button, the app will search and connect to your computer automatically. Great thing about this App is that, Remote Mouse is compatible both for pc and mac. There are two ways of connecting to a wireless network, you can either connect by entering IP address, or simply choosing same wireless network from network and sharing center. In case if you don't remember the IP address of your current network, you can simply click the Remote Mouse server icon and choose "Show IP address". Moreover you can set up a password to protect your computer from being connected by others, but then you have to activate this new password on your mobile phone or tablet.
Remote Mouse is great for watching videos in bed, filling house with music or even making a self-running presentation. All this things are possible if you use this App, because Remote Mouse allows you to control your computer freely at anywhere and at any time. One of the great features is Remote Image Viewer, which is specifically designed for IOS devices. No you can easily view pictures on computer without sync, and upload pictures from phone to computer within seconds. Furthermore you can type with voice recording and share your ideas. This application also allows you to have full control over your mouse, now it is possible to shut down, restart or put computer to sleep in one click all done remotely. You can even move mouse cursor by swaying, which is called Air Mouse Mode and it is specifically optimized control for handheld devices. It has never been easier to disconnect your device, just place your phone or tablet upside down and app will automatically turn off.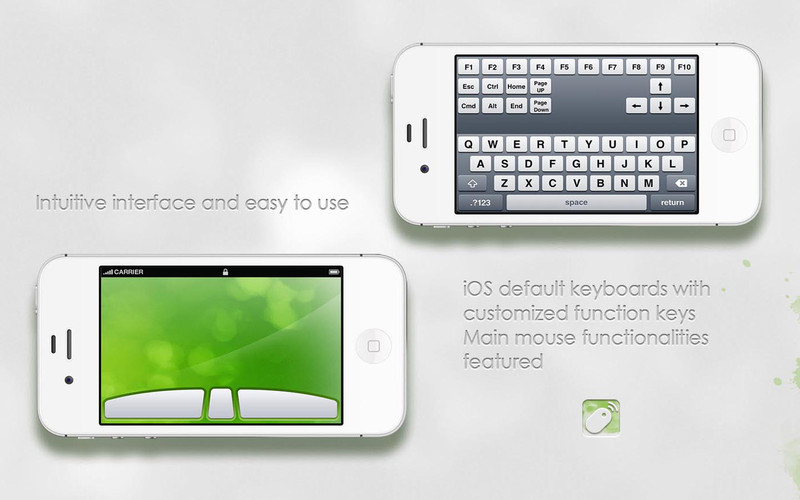 To sum up this app is very simple to set up, works brilliant and comes in very handy for when you make some presentation or when your laptop is plugged into a TV. Just Download this terrific piece of work and enjoy controlling computers on your couch.
Features:
Two-finger tapping for double click.
Two-finger dragging for scroll.
Function keyboard with arrow keys.
Touchpad with vertical and horizontal orientation.
Accelerometer based mouse.
Works over WiFi network or 3G.
Easy-to-use user interface.
Requirements:
Intel, 64-bit processor
OS X 10.5 or later
Remote Mouse app
Windows 7 or later