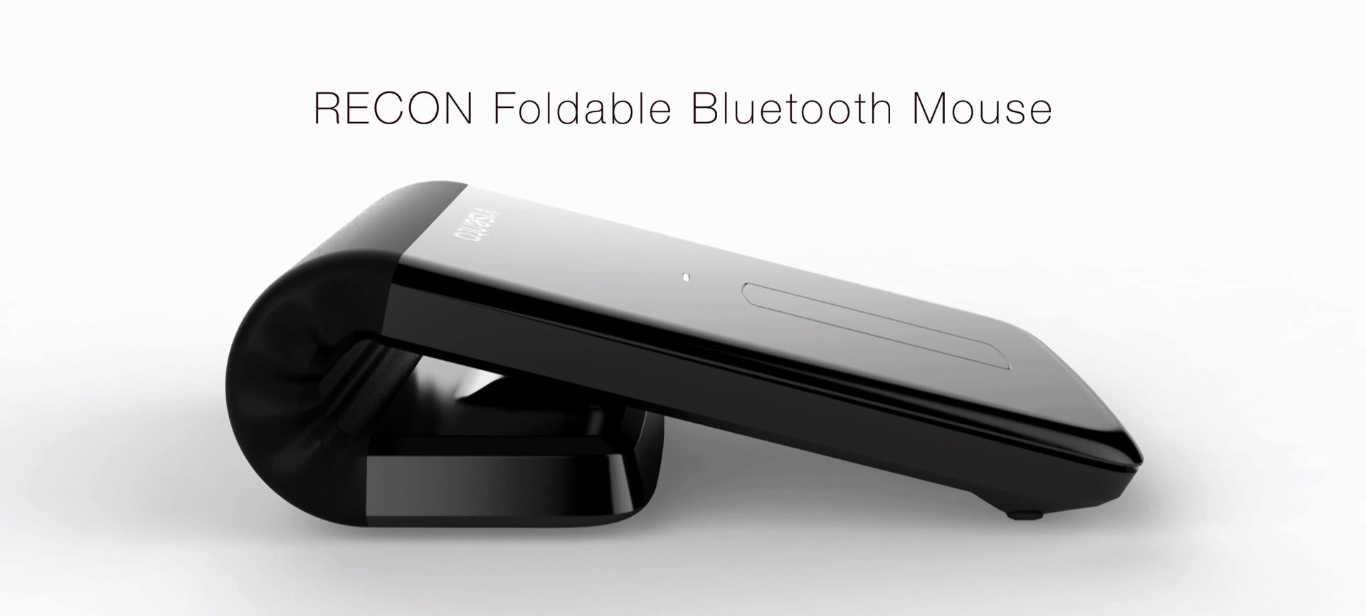 The improvements of the mouse, follows the development of the computer. Sometimes people do not use the mouse, because it seems redundant in the current mobile world. So in order to bring back your attention VISENTA has created world's thinnest Bluetooth mouse. Recon is a portable foldable mouse, with its unique design inspired by the human spine. While travelling people don't often take a mouse, because they are usually big, heavy and difficult to carry.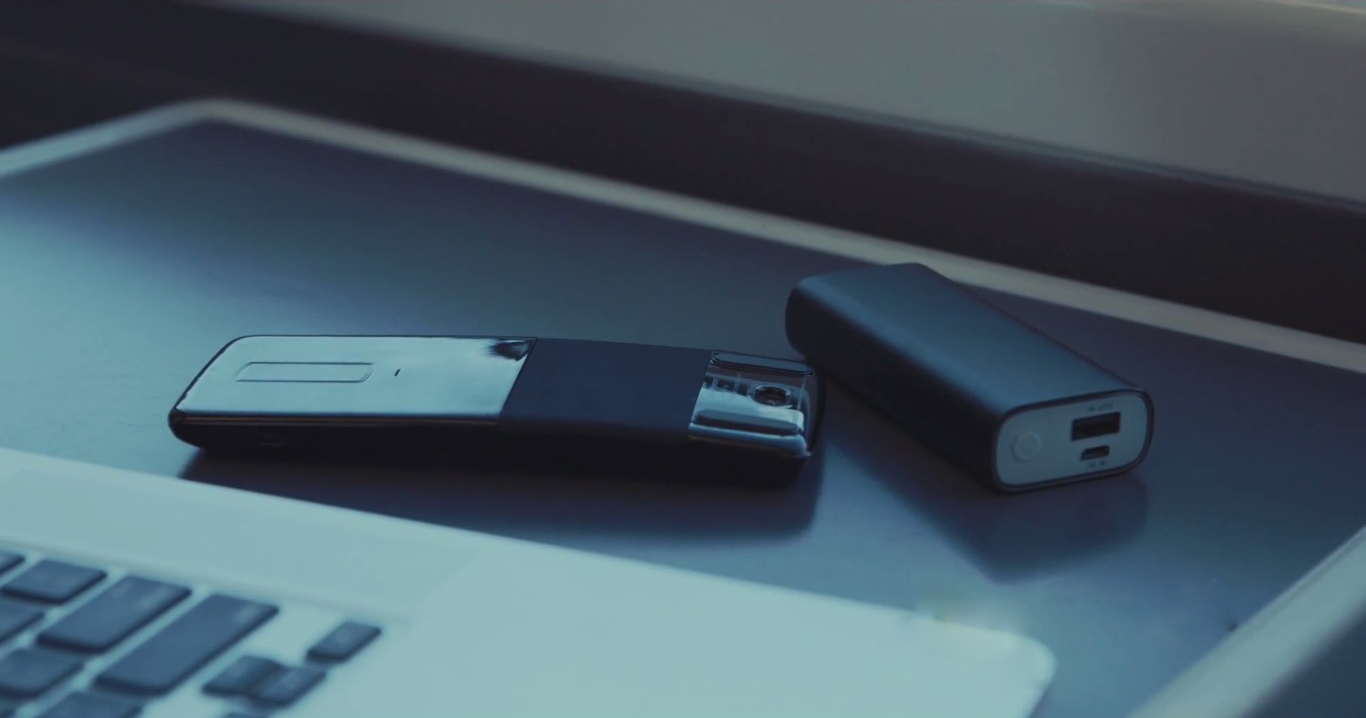 Recon is just 9mm in size and it can comfortably fit in a bag, or even in your pocket. You do not have to worry being out of power either. With the built in rechargeable 400 mAh Li-ion buttery, you can charge it anytime using micro-USB charging port. One full charge can last up to a month of use, so fill free to take it wherever you want. You can work while travelling just as you would in the office.  When RECON is off it is flat, you can turn it on by folding and it will automatically connect to your laptop via Bluetooth and then you can use it just like a regular mouse. It can band 180 degrees in one direction, with the clicking mechanism and the built in banding sensor functions as switch on and off button. So do not worry about forgetting to turn Recon off, it will automatically turn off when you finish working. Another great feature of this mouse is that you can change the mouse sensitivity, there are four different DPI level (up to 2400DPI) to adjust the resolution to you task.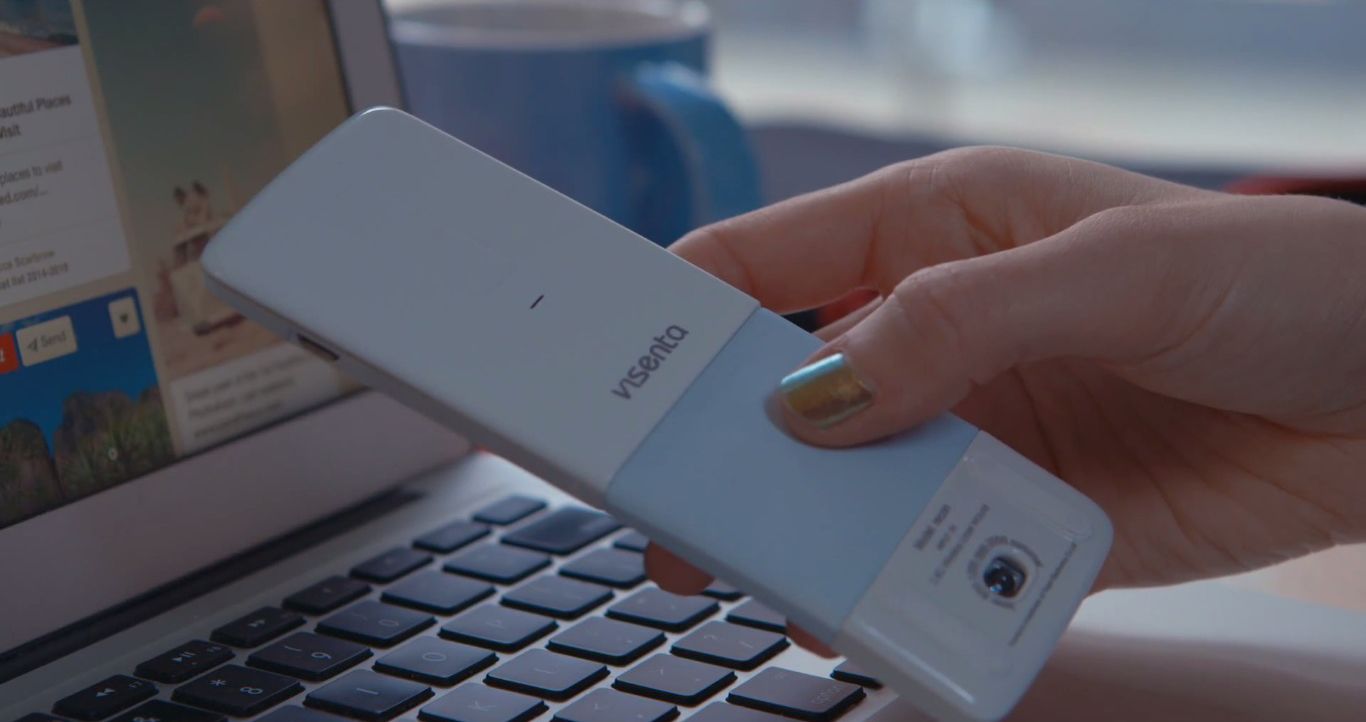 The Touch scroll is easy to use and helps you view pages efficiently. In addition, RECON can switch its DPI resolution by holding the left and right buttons together for three seconds. Because of its Bluetooth 4.0 connection, it saves one of your valuable USB ports and can automatically connect with your Mac, PC, tablet or smartphone. RECON is suitable for a wide range of scenarios, whether you are using it for designing, gaming or daily usage. It is available in black and white versions so you can choose either color you like.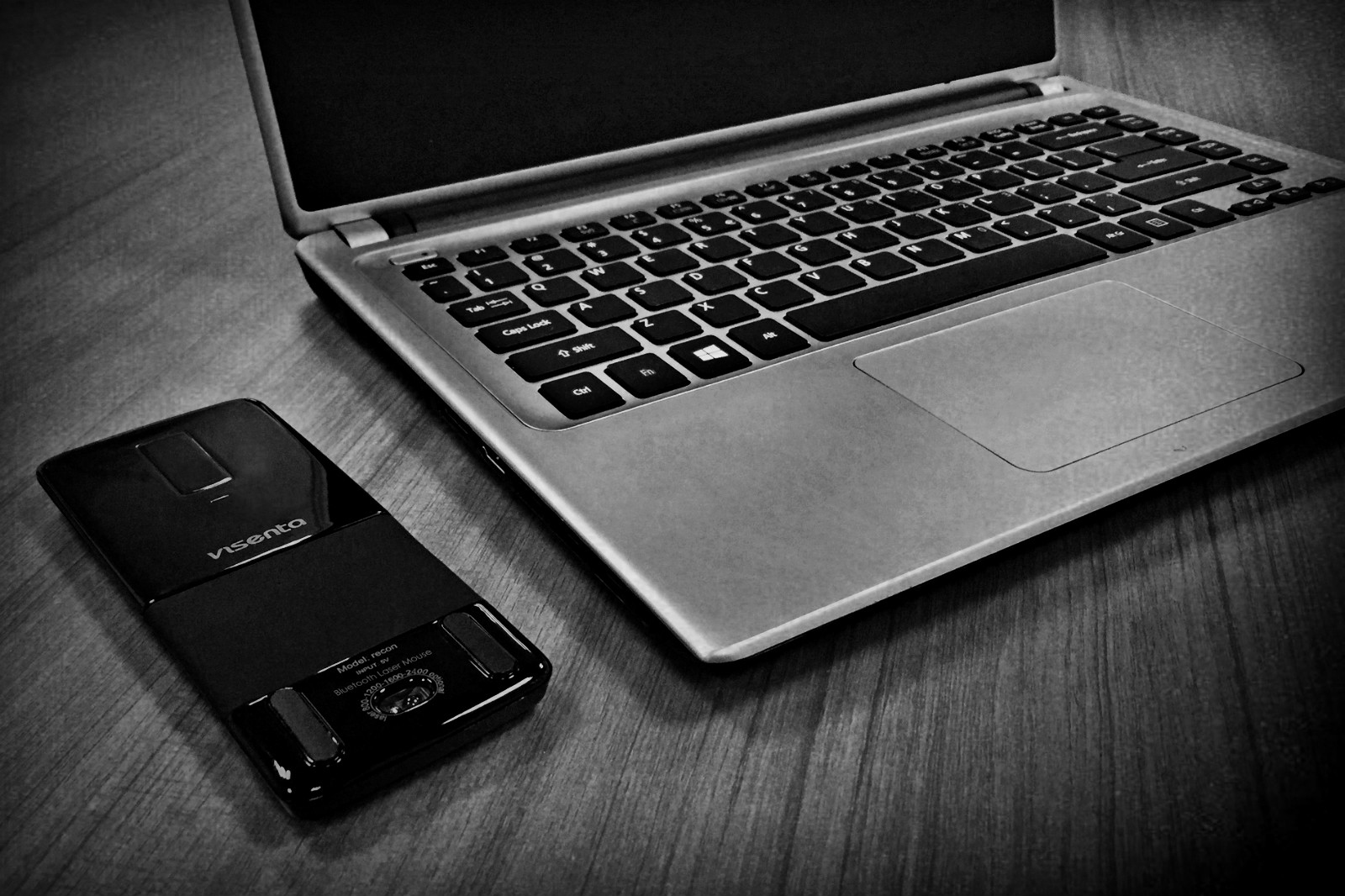 Enjoy your mouse with RECON!
Key features of RECON:
* Super Slim
*Micro-USB Charging Port
*400mAh Li-ion Battery
* Auto-turn On and Off Mechanism
* Bluetooth 4.0 Connection
*Compatible with PC and Mac